Six Button Signaller - HC-6/I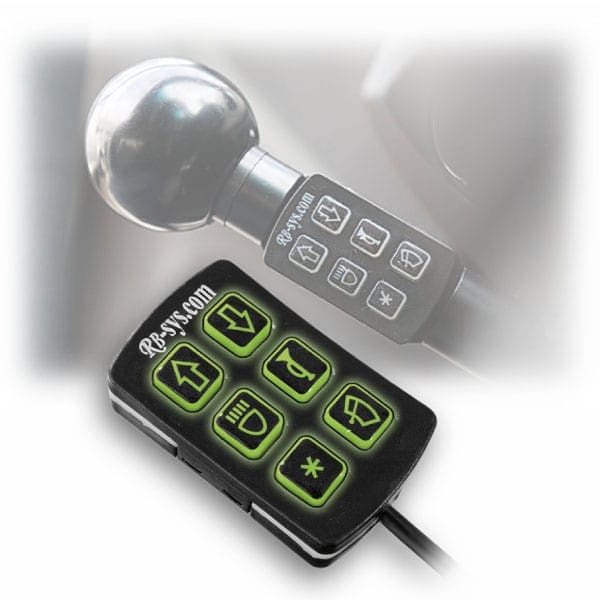 Our Six Button Signaller HC-6/I is designed to give the driver easy access to secondary functions by using their thumb or any other finger. The Six Button Signaller HC-6/I is a hard-wire illuminated console Keyboard. All the buttons are made from silicone rubber with icons switches and back-lit for night viewing. When activated, each icon will illuminate, and when de-activated, a beep will be heard, and the icon button will cease to illuminate. The HC-6/I is also used for RB Systems products programming and diagnostics.
HC-6/I Specifications
– Six silicone rubber icon buttons.
– Background keypad light for night driving.
– Keyboard beep sound feedback.
– Easy to use, only one finger operation.
– Easy to install on the Hand Control bar.
HC-6/x versions available
The following HC-6's Keyboards are available:
– HC-6/I with Signaller icons.
– HC-6/T with TapGear icons.
– HC-6/N with numbers icons.
Note: All HC-6 versions have same electronics and software therefore replaceable, but, silicon rubber printing is different.