Foot Control ACCELERATOR – BRAKE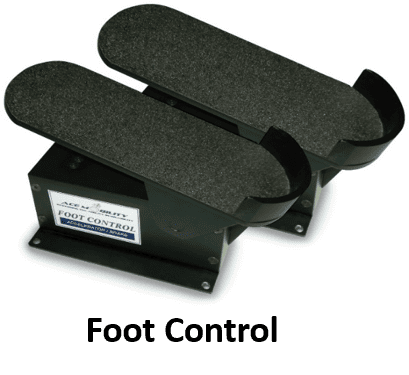 Our Electronic adaptive Foot Pedals are used as an alternative for OEM acceleration
and brakes pedals. This versatile unit can be mounted conveniently at any height,
spacing, and angle to provide a solution for divers adaptive driving needs.
Appropriate for clients with weak leg muscles, MS, deformed feet, short stature, and others.
Includes: one brake pedal, one gas pedal, actuator system, and control module.
Brake over rides Gas for safety.
Can be mounted at any high, any spacing, and any angle.
Mount to meet clients' needs and comfort.
 Safety Features
---
Safety design prevents accelerator and brake interaction

4-Wheel Emergency Brake automatically activated if necessary

Auxiliary battery system automatically activated if necessary

Complies with all applicable Federal Motor Vehicle Safety Standards